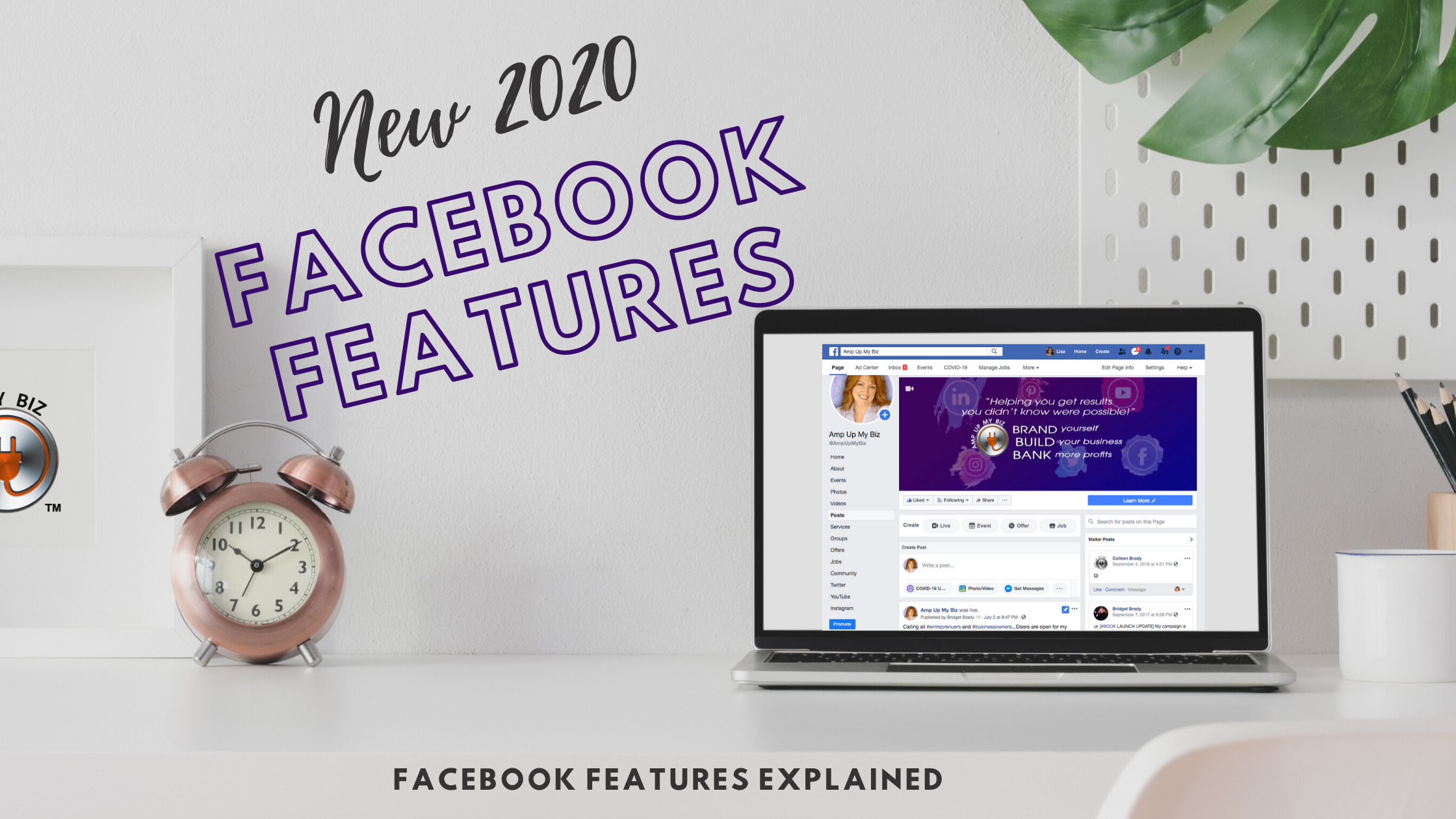 With technology constantly moving forward and changing the world around us, and how we function in the world, social media is no exception. Discover what's new on Facebook in 2020.
Group Video Calls
Do you use your Facebook messenger app? You can easily reach clients, co-workers, family, and friends instantly. But now, with FB messenger you can text, call, and video chat!
Next time you're out and about and need to connect with a client face-to-face but you have an iPhone and they have an android, FaceTime isn't an option. If you're connected to your client on Facebook, just hop on a video chat and you'll be set.
Messenger Rooms
FB Messenger Rooms are online gathering spaces for video calls and group chats that can be made both on Facebook directly and in Messenger. Additionally, you can welcome an individual, who doesn't have a Facebook account, to a gathering. And, they don't even need the app installed to join a meeting. One room can support up to 50 participants.
In the event that you are welcomed, you can join the video call utilizing your telephone or PC. It's a great online meeting alternative to Zoom and Google Meet.
Live Producer
Have you heard about this feature? It's a new work tool where you can arrange a Live stream, share a screen recording, or add a poll for other people to ask questions and express their opinions.
Live Producer also has a computerized program that will allow you to set up closed captions for up to 6 languages: English, French, Italian, Portuguese, German, and Spanish. 
It's an ideal asset for optimizing your Live broadcast to reach and communicate with your target market.
Online Shops (Not to Be Confused with Your Shopping Tab on Your Business Page)
As of May 2020, Facebook released online shops in the app. Shops are free and work like this: Showcase your products, including pictures or videos, descriptions, and prices. You can also pick a color palette, upload cover art, and get serious about growing your biz. Payments can be made directly on your website or through a "checkout in the US" feature that Facebook offers.
Your shop can be discovered both on Facebook and Instagram. It tends to be shared in Stories and through focused promoting. Your clients can check on their orders, inquire about an item and availability through WhatsApp, Instagram Direct, and Messenger.
GIPHY
If you're a fan of GIFs, then you'll love this news. Facebook bought GIPHY! What does that mean for you? More GIF options all around for posts, comments, and stories. Woo hoo!  
How can an extensive GIF library help your biz? Reaching your target market on an emotional level can easily be done using GIFs. Of course, these need to be a part of your content strategy on social media, but when done right you can engage your audience through evoking feelings of love, humor, etc. 
Hashtags
It's the age-old conversation that hashtags are super important in your social media marketing. Of course, the number of hashtags that should be used in posts for optimization on each platform varies. Facebook has held steady for quite some time now at 3-5 hashtags per post. So what's new about hashtags on FB?
Facebook has changed (and will continue to update) their algorithm to focus a little more heavily on hashtag use. In fact, they've been rolling out a couple of new hashtag tools to help you out. The first is a hashtag reminder in case it looks like you're forgetting to include them in your post. Keep in mind that this feature is for when you're posting on Facebook directly and not in third-party scheduling platforms.
The other hashtag rollout also gives you an option to browse popular hashtags from right within your post as you're working to publish it. It doesn't give other hashtag suggestions though, so bear that in mind when using the new tool.
And finally just to recap…hashtags have been clickable for some time on Facebook. This means someone can click a hashtag and see other posts that have used that same hashtag. Additionally, hashtags can be searched directly in the search bar at the top of the platform. Either way, your target market can potentially end up seeing and engaging with your content because your posts include relevant hashtags. This is all organic social media growth. So keep it up!
Coming Soon
Virtual reality. Yep, with so many people working remotely now, Facebook has already begun virtual reality for businesses. It's called Oculus for Business. Organizations can remotely present their projects as if they were in the same room as their clients or colleagues. Soon all of the required accessories and headsets will be released too. So stay tuned!
What new Facebook feature will you use first? Let us know in the comments below. And remember, we're here to help you achieve social media marketing success and grow your business to bank more profits! So if you need us, let us know here: InItToWinIt.AmpUpMyBiz.com