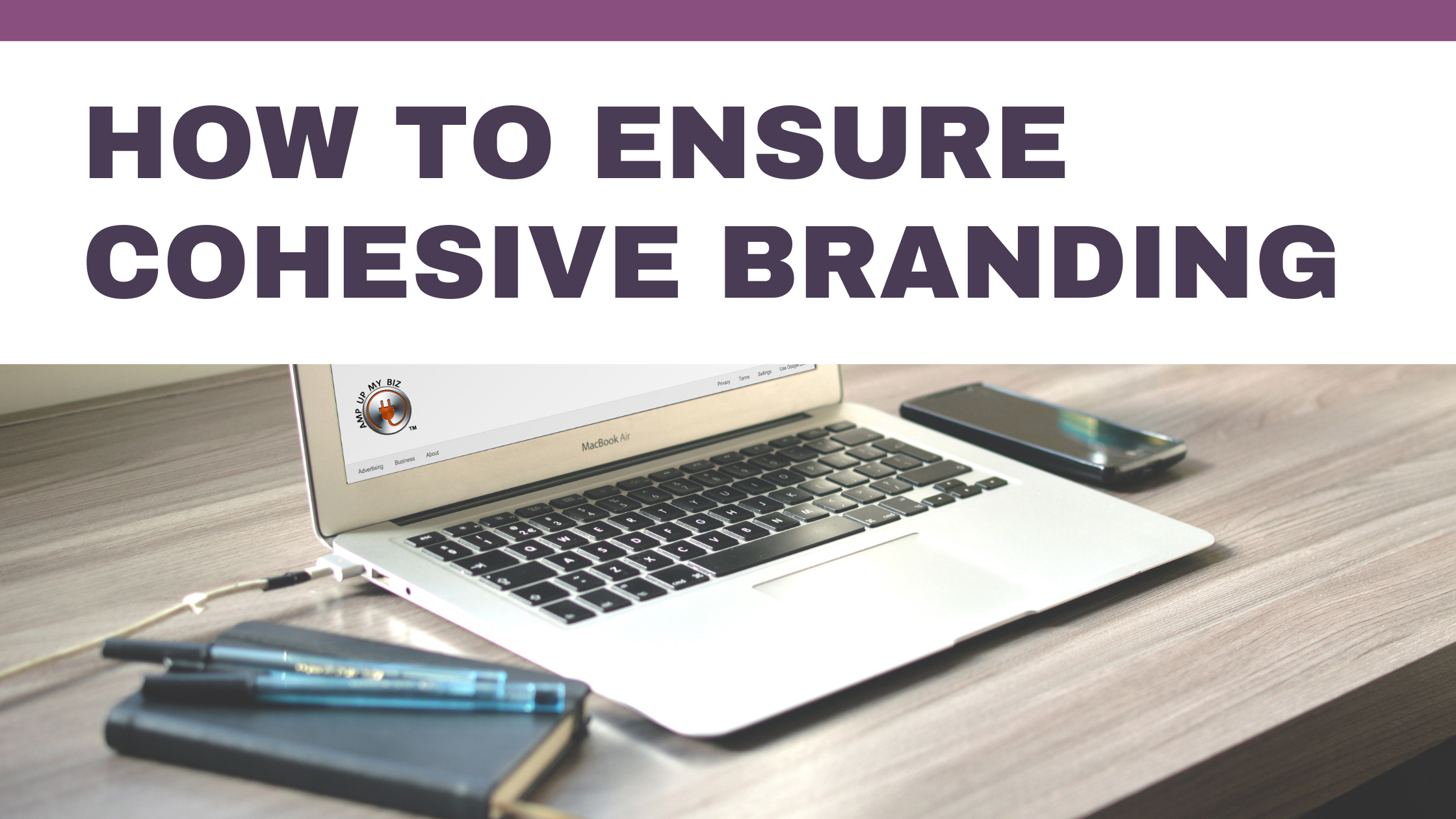 How to Ensure Cohesive Branding with "On Point" Graphics
Your Business Needs to Build Solid Relationships with Your Audience
Consider this the graphics cheat-sheet for branding your business to build trust with your target market. There are three methods for developing your branding…however, only one is ideal. This branding solution will help you maintain a consistent signature look that's both appealing and resonates with your audience. So let's get to it. Shall we?
Entrepreneurs LOVE to DIY
The first method for developing your branding is the DIY choice or doing it yourself. If you're not an experienced graphic designer there are both free and paid platforms you can learn to use. But, as a business owner, do you really have the time to become an expert in the field of graphic design? While we see a lot of entrepreneurs take this route…your time is actually better spent developing new business opportunities, closing deals, and making sales. And, if you're the one handling graphics all the time, who's building your business? How will it scale?
To Freelance or Not to Freelance?
The second way you can create graphics to brand your biz is to hire freelance graphic designers from platforms like UpWork and Fiverr, when needed. However, we recommend proceeding with caution! To maintain a consistent look and style, it's ideal to a) hire a graphic designer who is a true professional and b) try to avoid hopping from one designer to another.
For the Love of Cohesive Branding
Our favorite option??  Work with a professional graphic designer directly or through a marketing agency. You might think that this option is out of budget, but you'd be surprised to find out how affordable it really is. And the benefits far outweigh the budget! Consider it an investment in your brand identity and business growth.
Be on the Lookout
Let's dive into what you need to look for to hire an amazing graphic designer. It's always best to hire a professional when creating a signature look for your brand. Do not decide based on price alone.
Here's a quick review of a few important things to keep in mind as you explore the world of graphic designers:
Always review the designer's portfolio.

Ask for references and actually take the time to review and contact them.

Work together to create your ideal color palette or scheme, style guide, and logo. 

Keep the "Print Ready" file formats and the original design files! You may need it in the future.

Decide on a deadline upfront. Agree to a timeframe for the work to be completed. Stick to regular check-in appointments to ensure work is both on schedule and on-point. 

Do not pay in full upfront, however, a reasonable deposit is acceptable.  (No more than 50% is a good rule-of-thumb.)

When it comes to your logo, check that it's designed with the trademark symbol included (TM). This is important for the protection of your signature look, brand, and ultimately, your business.
What's a Kill Design?
We recommend trying a few different designers you've already vetted and ask for a "kill design" or a "mock design". These should only cost about $25 – $150. Tell them exactly what you want, see what they come up with, and you'll know which graphic designer or marketing agency is the one for you!
With this in mind, branding your business with professional help can be as easy as 1, 2, 3! And the benefits of having a cohesive and appealing brand design will showcase your professionalism while building trust with your target market. After all, you want to brand yourself, build your business, and bank more profits, right?
We're here to help you have an awesome experience developing a stunning brand design together! It's easy to  reach us for a quick graphic design quote, just click and get in touch: InItToWinIt.AmpUpMyBiz.com